Below is the listing of the standard features of each "Complete System":
Mounts in standard (AM/FM) radio slot (nothing in the trunk)
Built-in AM/FM radio
Pre-event recording: Up to 60 seconds (with 2 cameras simultaneously)
20 GB hard drive (up to 8 hours of real-time recording in high-res mode [30 fps], or 16 hours in extended play mode)
Built-in GPS, with continuous lat/long display
"Mark" exact event locations (with GPS)
Removable hard drive in shock resistant case
Password-protected electronic lock on face plate
One Sony color camera (and a second available), and one low-light rear seat camera
In-vehicle classification codes, for easy search and retrieval
Wireless 900 MHz transceiver, with automatic activation (range: 1,000 feet; with belt clip)
The Wireless Mic uses Frequency Hopping Spread Spectrum (FHSS) Narrow band FM, which provides excellent privacy, security, and avoidance of interference
"Officer HELP" button sends alert to dispatch, with GPS coordinates and Vehicle ID (where compatible)
Dual channel audio with independent playback (external and internal microphone)
3.8" TFT "Sunview" monitor with brightness adjustment
Backlit control panel, with LED indicator lights and brightness adjustment
Record manually, or activate automatically with lights, siren, or wireless microphone
Proprietary software to prevent unauthorized access and editing of video
Easy-to-use menu, for customized setup
Radar, speedometer, brake connection interface (where compatible)
ICOP Model 20/20 unit software is upgradeable for future updates through USB Port
Chargers for the Wireless transceiver / mic are included: one built-in charger, one cigar plug charger, and one 110 V. outlet charger
Additional Parts are required for your ICOP Model 20/20, as follows:
One Docking Station (hardware used to download data from hard drive)
The ICOP Server is an industrial grade scalable computer which includes the preloaded ICOP Video Management System software:


SQL Database
Search files by date/time, Officer ID, or events
Duplicate files to DVD, CD, AVI, or VHS tape
Automatic archive to DVD or hard drive
Keeps all meta data for all files recorded to DVD, CD, or VHS
Configurable file management (for archiving and file storage)
Secure database access and Chain of Custody
Auto-reports on search criteria
Label Maker (for printing labels for DVDs/CDs)
Additional parts may be required for installation in certain vehicles.
One of the many unique and valuable features of the ICOP Model 20/20 is its simplicity for installation and servicing. The entire unit fits in the dash of the vehicle, with nothing in the trunk.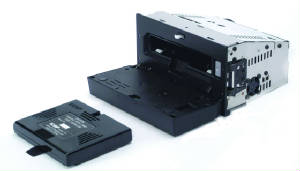 Removable Hard Drive is "Password Protected", and is enclosed in a shock-resistant case, behind the Control Panel.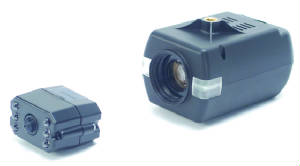 Unit comes standard with one Sony color camera (40:1 zoom), and one backseat low lux wide-angle camera.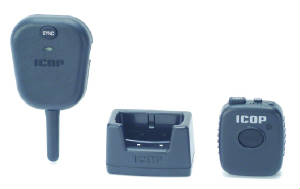 900 MHz wireless audio transceiver: 1000 feet maximum operating range, Internal Mic, 24 hours of operation, Automatic sync. "Officer Help" feature sends a silent message with GPS coordinates to dispatch.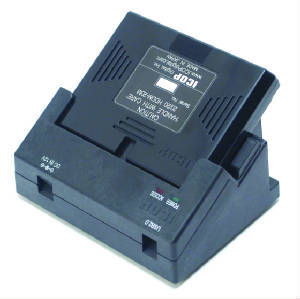 Docking Station enables fast and secure transfer of captured video to computer via USB 2.0
ICOP Digital, Inc.®, the ICOP Digital, Inc.® logo, and all ICOP Digital®, Inc. products, as listed, are registered trademarks of ICOP Digital, Inc.® Corporation.
ERSinc-online.comK legally supplies & identifies other entities' registered trademarks only in which to identify the registrant's product or service in conjunction with it's own product or services and nothing further. ERSinc-online.comK supplies said information for the purpose as a descriptive courtesy to it's clients in conjunction with the services ERS Emergency Responder Services, Inc.™ both offers and provides to it's clientelle. ERS Emergency Responder Services, Inc.™ & ERSinc-online.comK does not imply to represent, claim, or otherwise falsely endorse itself in relation to any other entity identified herein. ® denotes Registered Patent & Trademark Office. All other material also protected by ™, K and/or © by their rightful and lawful owners, including, but not limited to, those belonging to ERS Emergency Responder Services, Incorporated™ & ERSinc-online.comK. 2005-2007 © All Rights Reserved. For further information, please refer to our Legal Notice.
The rest of this page is currently under construction.
Please check back soon, and we thank you for your patience.
- Your ERS Team

Requests?
Please let us know! We're here to serve you.
Contact Us
with your requests.